Named by joint US and Israeli forces as the "Most Mission Capable Indoor Drone" in the world, Nova 2 has proven its value in combat by bringing service members home safely to their families.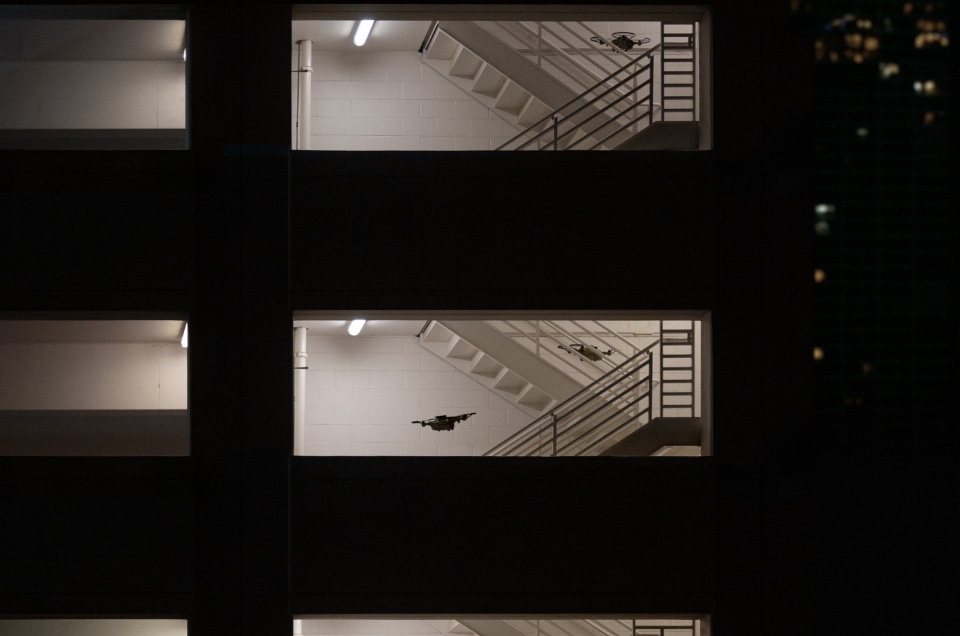 Nova 2 uses state-of-the-art path planning and computer vision algorithms to autonomously navigate complex subterranean and multi-story buildings without GPS, comms or a human pilot.
Indoor Maps For Close-Quarters Combat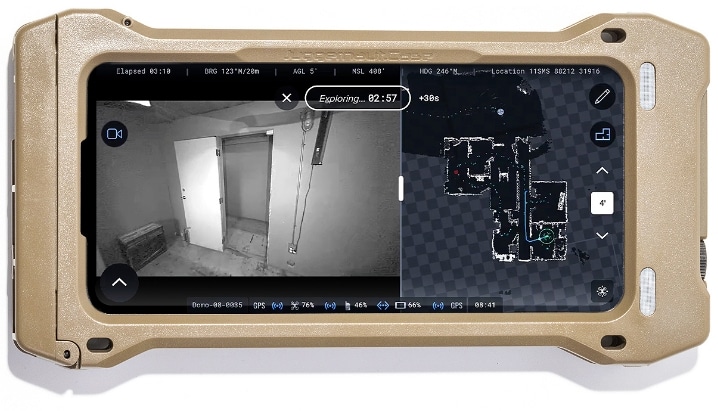 "Hostile, Bldg 55, Floor 76, Room 2"
As Nova 2 autonomously clears, people are detected and auto-populated on a map while vibration notifications alert the user. In real time, Nova 2 builds 3D multi-story maps, providing an unrivaled common operating picture of the battlefield.
Stay Heads Up In The Fight
Command don't control. Nova 2 highlights door and window entry points; operator selects and Nova 2 does the rest. Draw bounding-box perimeters and task Nova 2 with pilot-free clearance. Toggle between thermal and EO/IR.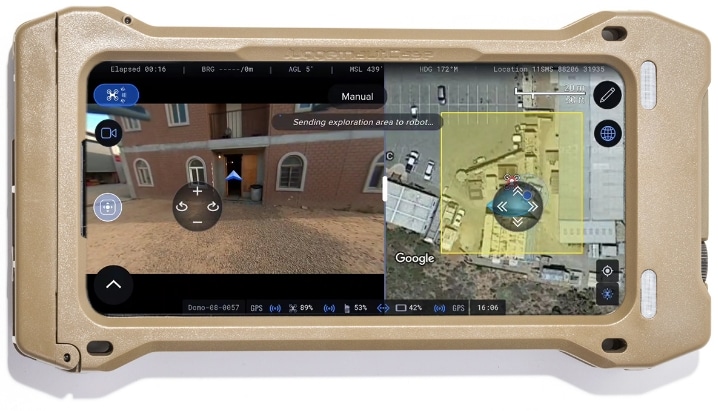 Level 5 Self-Driving Autonomy For Aircraft
Nova 2 utilizes the most advanced sensors, computing power, and software to intelligently map and search multi-story indoor buildings without a single operator input. Best in class computer vision enables Nova 2 to outperform even the best human drone pilots.
Each Nova 2 system ships combat-ready out of the box.  Spare batteries, prop guards, and propellers are all included. Transport the system in the custom-designed Nova 2 Patrol Pack or minimalist Nova 2 Robot Case.
Drop Into Denied Environments
Weeks of orbits to PID in minutes. Launch from hundreds of miles away. Get beneath the clouds with Hivemind-powered, Nova sUAS. Sensor emplacement, perch and stare, or go inside.
Self-driving technology uses state-of-the-art path planning, mapping, and computer vision. No remote pilot needed.
Advanced sensors and compute enable precise navigation and position estimation without GPS.
Flir Boson 640 delivers best in class thermal imaging for superior situational awareness.
Full autonomy eliminates the need for RF or teleoperation links. Operate indoors, subterranean, and within hardened structures.
Designate 3D parameterized areas including buildings, subterranean, and outdoor spaces for autonomous search that can be adjusted in real-time.
Top and bottom attachment points with connections for high-speed data interface and power.
Person Detection & Localization
Nova autonomously detects people during exploration and marks their locations on 2D and 3D maps.
Machine learning applied to scalable simulations enables the development of new TTPs to ensure Nova 2 always delivers mission impact.